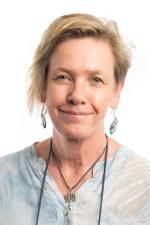 7

total views of outputs

0

total downloads of outputs

0

views of outputs this month

0

downloads of outputs this month
Biography
Ros has thirty years of experience as a social worker, primarily in regional, rural, and remote practice. Ros has worked across government, not-for profit and private practice settings in the fields of health, non-acute mental health, child protection, and family wellbeing. She brings a generalist and generic lens to practice given the rural and remote contexts of much of her direct work. She is a passionate advocate for contextually responsive community-embedded social work practice. Promoting cultural safety and decolonising social work practice are priorities in Ros' teaching; and linked to the decolonisation agenda is a strong interest in eco-social justice and promoting this lens in practice and policy through research.
As a founding member of the Toowoomba Eco-Social Work Group, Ros has facilitated and/or supervised a series of field education placement exploring eco-social work in action. Ros is currently leading the development of a cross-institutional collaboration to further field education and research in this area. As part of the Toowoomba Eco-Social Work Group and now in her role with UniSQ, Ros has a number of research projects in development related to eco-social work including the trial of a heat matrix to support safe discharge planning from hospitals in periods of extreme heat, and an explorative study of the lived experience of older adults during periods of extreme heat in the Toowoomba region. While Ros maintains a research interest in the contextual factors that influence day-to-day practice, much of her research intersects with health service delivery, particularly in regional, rural and remote contexts; and in the context of climate change.
Ros has been a member of the AASW throughout her career, has been an Accredited Mental Health Social Worker since 2005, is a Clinical Member of the Australian Association for Family Therapy, and a Fellow of the Higher Education Academy.
Expertise
Social Work
Social Care
Eco-social justice
Eco-social work
Regional, rural, and remote
Teaching
Landscape of Social Work and Human Services
Deconstructing Health as Social Idea
The Politics of Place: Regional, Rural, and Remote Practice
Practice Ready: Complexity and climate change in the global context
Fields of Research
380108. Health economics
410103. Human impacts of climate change and human adaptation
420199. Allied health and rehabilitation science not elsewhere classified
420305. Health and community services
420311. Health systems
420321. Rural and remote health services
440902. Counselling, wellbeing and community services
440999. Social work not elsewhere classified
Professional Membership
| Professional Membership | Year |
| --- | --- |
| Accredited Mental Health Social Worker, Australian Association of Social Workers | |
| Clinical member, Australian Association of Family Therapy | |
| Fellow of the Higher Education Academy | |
| Australian New Zealand Social Work and Welfare Education and Research | |
Current Supervisions
| Research Title | Supervisor Type | Level of Study | Commenced |
| --- | --- | --- | --- |
| The role of personal hope for social workers practicing in Queensland Health adult mental health services | Associate Supervisor | Masters | 2023 |
Completed Supervisions
| Research Title | Supervisor Type | Level of Study | Completed |
| --- | --- | --- | --- |
| Down and Out in the Bush: Women's Experiences of Depression in Rural New South Wales | Associate | Doctoral | 2018 |
Darracott, R., Lonne, Bob, Cheers, Brian and Wagner, Ingrid. 2019. "The Influences on Practice in Social Care: An Australian Study."
Human Services Organizations Management, Leadership and Governance.
43 (1), pp. 16-40.
https://doi.org/10.1080/23303131.2018.1564713