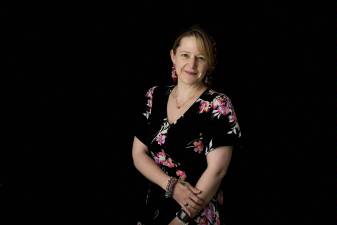 245

total views of outputs

30

total downloads of outputs

0

views of outputs this month

2

downloads of outputs this month
Employment
| Position | Organisation | From | To |
| --- | --- | --- | --- |
| Academic Developer | University of Southern Queensland | 2019 | |
| Professional Learning Consultant | University of Southern Queensland | 2017 | 2019 |
| Educational Designer | University of Southern Queensland | 2016 | 2017 |
| Educational Technologist | University of Southern Queensland | 2014 | 2016 |
| Lecturer (Teaching English as an Additional Language) | Charles Sturt University | 2009 | 2014 |
| Visiting Professor (English Language) | Korea Advanced Institute of Science and Technology | 2004 | 2008 |
| Visiting Professor (English Language) | Wonkwang Health Science College | 2003 | 2003 |
| English Language Teacher | Wonkwang University | 2002 | 2002 |
| International Business Consultant | Knowledge*On Semiconductors | 2001 | 2001 |
Expertise
Professional Learning & Development
Academic Development
Higher Education
Teacher Development
Digital & Online Pedagogies
Fields of Research
390301. Continuing and community education
390303. Higher education
390305. Professional education and training
390307. Teacher education and professional development of educators
390308. Technical, further and workplace education
Professional Membership
| Professional Membership | Year |
| --- | --- |
| Higher Education Research and Development Society of Australasia | |
| Senior Fellow, Higher Education Academy | |
| Australasian Society for Computers in Learning in Tertiary Education (ASCILITE) | |
| TELAS Certified Peer Reviewer | |
Current Supervisions
| Research Title | Supervisor Type | Level of Study | Commenced |
| --- | --- | --- | --- |
| Establishing an external framework for the evaluation of national regulatory agencies overseing higher education | Associate Supervisor | Doctoral | 2016 |
Humby, Lauren, Poole, Trisha and Charchar, Alex. 2022. "Thanks for the feedback: Reconnecting students with educators using a metacommunication feedback tool."
39th International Conference on Innovation, Practice and Research in the Use of Educational Technologies in Tertiary Education (ASCILITE 2022).
Sydney, Australia 04 - 07 Dec 2022 Australia. Australasian Society for Computers in Learning in Tertiary Education (ASCILITE).
https://doi.org/10.14742/apubs.2022.213
Poole, Trisha Louise. 2021.
Effective online professional learning and development for in-service teachers: a conceptual framework of design considerations.
PhD Thesis Doctor of Philosophy. University of Southern Queensland.
https://doi.org/10.26192/q713x
Poole, Trisha. 2012. "Language teaching in blended contexts."
Distance Education.
33 (1), pp. 125-129.
https://doi.org/10.1080/01587919.2012.667964