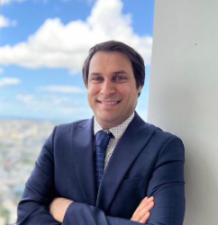 379

total views of outputs

80

total downloads of outputs

1

views of outputs this month

0

downloads of outputs this month
Biography
I am currently the Senior Lecturer in Cyber Security at the School of Business, University of Southern Queensland (USQ), Australia. I received the B.Sc. and M.Sc. both in Software Engineering from Azad University, Iran with First Class Honors and PhD degree in Information Systems from the Business School, University of New South Wales (UNSW), Australia. I am a member of Association of Information Systems (AIS), Institute of Electrical and Electronics Engineers (IEEE), and Association for Computing Machinery (ACM).
I undertake research in two main streams. My first research area helps IT-based organisations in the effective analysis, design, and adoption of new technologies which ultimately create value as well as improve the quality of citizens' life. Much of my work in this area focuses on designing new development methods or strategies to help IT-based organisations in their digital transformation endeavours. For example, I have explored development solutions that help business enterprises in the analysis of requirements, design, and implementation of systems relying on ABCD technologies (i.e., modern Internet-based computing technologies of Artificial Intelligence, Blockchain smart contracts, Cloud computing, and big Data). My second area of research focuses on investigating research techniques used by researchers, particularly in design science research in Information Systems discipline.
My research has been awarded by the Australian funding agencies such as the Australian Research Council (ARC) and international ones such as Visiting Fellow Program Grant to undertake academic visits to top Information Systems research groups in Finland. As the lead author, my research outcomes have appeared in selective top-tier international Information Systems and Software Engineering ERA CORE A/A* and Australian Business Deans Council ranked venues such as European Journal of Information System (EJIS), IEEE Transactions on Software Engineering (TSE), ACM Computing Surveys (CSUR), Information Sciences, Information Systems, IEEE Transactions on Service Computing (TSC), Journal of Systems and Software (JSS), Information and Software Technology (IST), Knowledge-Based Systems, Computers and Industrial Engineering, Pacific Asia Conference Information Systems (PACIS), and European Conference on Information Systems (ECIS), among others.
Having worked in the software industry prior to taking up an academic position, I have 8 years of first-hand experience in the software industry as an analyst programmer and consultant to implement the core back-end of software systems for different industry sectors such as publishing, government, and insurance.
Feel free to contact me if you are interested in collaborations with me or have any questions. Also, I am happy to recruit master and PhD program applicants.
Teaching
Digital Forensics (CIS8708)
Data Mining for Business Analytics and Cyber Security (CIS5206)
Information Assurance and Risk Management (CIS6712)
Digital Assets and Responsible Data Management (CIS2103)
Business Intelligence (CIS6008)
Cyber Governance and Leadership (CIS6709)
Human Factors in Cyber Security (CIS2104)
Fields of Research
460905. Information systems development methodologies and practice
Professional Membership
| Professional Membership | Year |
| --- | --- |
| Association of Information Systems (AIS) | |
| Institute of Electrical and Electronics Engineers (IEEE) | |
| Association for Computing Machinery (ACM) | |
Current Supervisions
| Research Title | Supervisor Type | Level of Study | Commenced |
| --- | --- | --- | --- |
| Analysis of Cloud Deployment Models for Reducing Effects of DDoS Attacks on Cloud Service Providers | Associate Supervisor | Doctoral | 2023 |
| Addressing the human factors and evaluating the usefulness of behavioural and cognitive theories in cybersecurity | Associate Supervisor | Doctoral | 2023 |
| Project title | Details | Year |
| --- | --- | --- |
| Capacity Building Grants (internal) | Design Science for Trustworthy AI Value: 12.5K | 2023 |
| Australian Research Council (ARC) Linkage Grant | Project title: Empowering Australia's Visual Arts via Creative Blockchain Opportunities (project id: LP210300009) Value: AUS $570,943.00 over 3 years (4th chief investigator) Admin organisation: University of Wollongong | 2022 |
| Date | Name | Awarding organisation | Underpinning research |
| --- | --- | --- | --- |
| 2018 | Best Paper Award | The 9th IEEE Annual Information Technology, Electronics and Mobile Communication Conference, University of British Columbia, Vancouver, Canada | |
| 2019 | Research performance | University of Wollongong | |
| 2019 | Research performance | University of Wollongong | |