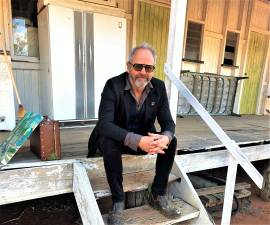 1557

total views of outputs

1246

total downloads of outputs

27

views of outputs this month

138

downloads of outputs this month
Biography
I am a Visual Art working in the mediums of ceramics and painting. My focus is upon reinterpreting the Australian Landscape through these mediums and exhibit my work through Solo Exhibitions and Group exhibitions both nationally and internationally. I have been exhibiting since 1988.
Employment
| Position | Organisation | From | To |
| --- | --- | --- | --- |
| Ceramic's Lecturer | University of Southern Queensland | 2020 | 2023 |
Expertise
My research expertise is founded in Practice-led Research. My arts practice is focused on exploring and reinterpreting ways of seeing the Australian landscape through paintings on both canvas and ceramic surfaces. The major focus of my research involves creating new bodies of artwork for exhibiting.
Teaching
I teach Ceramic courses including 3D Foundations VIS1010, VIS2010, VIS3010 and supervise a number of Honours and Master's candidates.