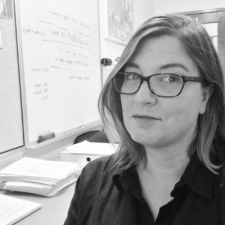 20497

total views of outputs

1569

total downloads of outputs

59

views of outputs this month

41

downloads of outputs this month
Biography
Jayne Persian is a historian predominantly of Central and Eastern Europe displaced persons, many of whom migrated to Australia in the post-war period. Co-Chief Investigator on a 2022-25 ARC Discovery Project: Russian Immigrants and Anti-Communism in Cold War Australia, 1946-1966. Author of Fascists in Exile: Postwar Displaced Persons in Australia (Routledge Studies in Fascism and the Far Right, 2023). Author of Beautiful Balts: From Displaced Persons to New Australians (NewSouth Publishing, 2017), shortlisted for the Australian Historical Association's W. K. Hancock Prize 2018, the Prime Minister's Literary Awards Prize for Australian History 2018, and the Queensland Literary Awards USQ History Book Award 2018. Co-editor of Histories of Fascism and Anti-Fascism in Australia (Routledge, 2022). Co-Chief Investigator on a 2016-19 ARC Discovery Project: Displacement and Resettlement: Russian and Russian-speaking Jewish displaced persons arriving in Australia via the 'China' route in the wake of the Second World War. Co-founder of Australian Migration History Network: amigrationhn.wordpress.com.
Employment
| Position | Organisation | From | To |
| --- | --- | --- | --- |
| Senior Lecturer, History | University of Southern Queensland | 2016 | |
Expertise
Australian history, migration history, displaced persons, oral history, memory and commemoration, diaspora, transnational history, social history, political history, cultural history, fascism, far right, Holocaust.
Teaching
HIS1000 World History to 1500CE
HIS1005 Introduction to Australian History
HIS2007 Private Lives, Public Histories
HIS3002 Total War: World War II and the Twentieth Century
HMT3002 Independent Study Project: History
Fields of Research
430302. Australian history
430308. European history (excl. British, classical Greek and Roman)
430319. Migration history
Professional Membership
| Professional Membership | Year |
| --- | --- |
| Australian Historical Association | |
| Australian Migration History Network | |
| Australasian Association for European History | |
| International Australian Studies Association | |
Current Supervisions
| Research Title | Supervisor Type | Level of Study | Commenced |
| --- | --- | --- | --- |
| Australian Administration of Papua New Guinea | Principal Supervisor | Doctoral | 2023 |
| Project title | Details | Year |
| --- | --- | --- |
| Russian Immigrants and Anti-Communism in Cold War Australia, 1946-1966 | ARC Discovery Project | 2022 |
| Displacement and Resettlement: Russian and Russian-speaking Jewish displaced persons arriving in Australia via the 'China' route in the wake of the Second World War | ARC Discovery Project | 2016 |