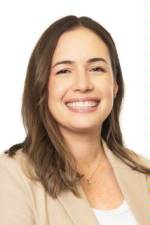 39

total views of outputs

13

total downloads of outputs

6

views of outputs this month

3

downloads of outputs this month
Biography
I am a Lecturer in Speech Pathology at the University of Southern Queensland and the Associate Degree of Allied Health Program Coordinator.
My research pursuits have led me to a Ph.D. in paediatric burn care and speech pathology involvement, with a specific focus on the critical recovery of oral intake following burns to the alimentary tract post-chemical and button battery ingestion injury. The knowledge gained from this study holds significant potential for improving the outcomes and quality of life for those affected by such injuries.
I have over a decade of clinical speech pathology experience. I hold a Master's Degree in Speech Pathology from The University of Queensland, a Postgraduate Diploma in Psychology from Bond University, and a Bachelor of Arts with a specialisation in Psychology from Griffith University.
I am honored to represent the Speech Pathology Australia QLD Branch as the University Representative for UniSQ, which allows me to actively contribute to advancing speech pathology practices in the region.
In my capacity as a lecturer, I aspire to inspire and guide the next generation of speech pathologists, instilling in them a profound sense of responsibility and commitment to evidence-based practices.
Employment
| Position | Organisation | From | To |
| --- | --- | --- | --- |
| Lecturer in Speech Pathology | University of Southern Queensland | 2022 | |
| Program Coordinator (Associate Degree of Allied Health) | University of Southern Queensland | 2022 | |
Teaching
HEA1100 Introduction to Allied Health
HEA1200 Allied Health Assessments
SPY2200 Swallowing and Communication across the Lifespan
Fields of Research
321302. Infant and child health
420305. Health and community services
420604. Injury prevention
Professional Membership
| Professional Membership | Year |
| --- | --- |
| Speech Pathology Australia, MSPA CPSP | |
| Date | Name | Awarding organisation | Underpinning research |
| --- | --- | --- | --- |
| 2013 | Research Training Program Stipend Scholarship | Australian Government | |