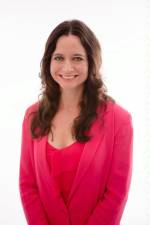 44834

total views of outputs

8673

total downloads of outputs

6

views of outputs this month

8

downloads of outputs this month
Biography
Dr Caryn Coatney, Lecturer (Journalism) at the University of Southern Queensland
Degrees include:
PhD, Journalism (Curtin University)
MA, Journalism Coursework/Research (Curtin University of Technology)
BA, Honours in English Literature and History (The University of Western Australia)
Dr Caryn Coatney is the Journalism Lecturer at the Springfield campus. Caryn's role includes coordinating a wide variety of journalism and communication courses in the undergraduate and postgraduate programs. Caryn has been an award-winning investigative journalist in Australia and internationally and worked in many fields of communication extensively. She has received global awards for her research.
Her book publications include Investigative Journalism in Changing Times (editor, Routledge) and John Curtin: How He Won over the Media (Australian Scholarly Publishing). Her research articles have been published in numerous national and international journals including Journal of Australian Studies, Journalism and Mass Communication Educator, Media History, Media International Australia, Cosmopolitan Civil Societies and Labour History.
Caryn has completed a research fellowship at the Australian Prime Ministers Centre in the Museum of Australian Democracy at Old Parliament House, Canberra. Other roles include Queensland representative in the Executive Committee of the Australia and New Zealand Communication Association. Previously, Caryn lectured in journalism and the media at Curtin University.
Expertise
Caryn has written widely on the interactions and dynamics of journalism, both past and present. She is also particularly interested in leader-journalist relations within relatively new media environments.
Teaching
Caryn is a course examiner and lecturer in media law and ethics, investigative journalism, online journalism and a wide range of postgraduate, professional journalism and communication courses. She is also a Master's supervisor.
Fields of Research
470105. Journalism studies
Professional Membership
| Professional Membership | Year |
| --- | --- |
| Fellowship, Australian Prime Ministers Centre in the Museum of Australian Democracy at Old Parliament House, Canberra. | |
| Queensland representative, Australian and New Zealand Communication Association | |
| Journalism and Education Research Association | |
Completed Supervisions
| Research Title | Supervisor Type | Level of Study | Completed |
| --- | --- | --- | --- |
| Feeding the world: Australia, live export and the interplay of influence | Principal Supervisor | Doctoral | 2019 |
| Project title | Details | Year |
| --- | --- | --- |
| University of Southern Queensland, Faculty of Arts, Individual Staff Research Project | Faculty of Arts grant | 2012 |
| Australian Prime Ministers Centre, Museum of Australian Democracy at Old Parliament House, Canberra | Fellowship | 2011 |
| Curtin University of Technology | Master's degree stipend (completed) | |
| Date | Name | Awarding organisation | Underpinning research |
| --- | --- | --- | --- |
| | Outstanding Research Award | Institute of Business and Finance Research | |
| | Best in Session Award | Institute of Business and Finance Research | |
| | University of Southern Queensland School-Specific Publication Excellence Award | First prize | |
| | Australian Postgraduate Award - PhD scholarship | Australian Government | |
| | Curtin Research Scholarship - PhD scholarship | Curtin University of Technology | |
| Item reviewed | Year |
| --- | --- |
| Peer reviewer, Media History | |
| Peer reviewer, Australian Journalism Review | |
| Peer reviewer, First Monday journal | |
| Peer reviewer, International Communication Association | |
| Peer reviewer, Australian and New Zealand Communication Association | |
| Peer reviewer, Austrian Science Fund (FWF) | |
| Peer reviewer, JM Comm Journalism and Mass Communications Conference | |