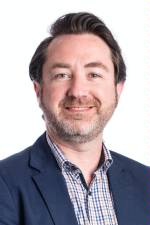 11

total views of outputs

4

total downloads of outputs

0

views of outputs this month

0

downloads of outputs this month
Biography
Cities and regions are rapidly evolving and so it's crucial to understand the drivers behind these changes so researchers, planners, policymakers, and communities can collaborate towards inclusive, equitable, and sustainable development. By leveraging big data and digital technologies, we can reach a comprehensive understanding in less time to ensure research is still relevant by the time it can be translated into planning policy and practice.
As an urban and regional planning academic with expertise in human geography, software development, and data science, I leverage big data, digital technologies, and spatial modelling techniques to support positive change in urban and regional development. With over a decade of research experience across academia and government, I bridge the gap between academia and industry.
My research focuses on urban and regional planning, big data, and data science, using spatial analysis and data visualization techniques to address complex urban challenges. I have published numerous articles in top-tier academic journals, lead successful research grants to develop national data products and present my planning research overseas, and presented my research at conferences around the world.
In addition to my academic research, I have been a developer within the ATRC developing transport data pipelines and web visualisation microservices, and a senior data analyst within the ABS leading a interdisciplinary team of data analyst investigating where big data can replace household survey collection for data products used by multiple government departments. As such, I have experience within and outside of academia with developing knowledge, techniques, and tools used by planners and policymakers to improve urban planning processes and outcomes.
As an educator, I strive to mentor and inspire the next generation of planners to think creatively and critically about urban challenges, and augmenting their planning expertise with big data and spatial data science. Planning is inherently collaborative and interdisciplinary, and I encourage students to gain broad and inclusive perspectives to ensure planning policy and practice addresses the needs of today and tomorrow's increasingly globalised urban and regional communities.
If you are interested in learning more about my work or collaborating on a project, please reach out as I am appreciate opportunities to connect and collaborate with others who share my passion for creating more just and sustainable cities where vibrant and diverse local communities can flourish
Employment
| Position | Organisation | From | To |
| --- | --- | --- | --- |
| Research Assistant | The University of Queensland | 2013 | 2018 |
| Sessional Lecturer | The University of Queensland | 2016 | 2022 |
| Postdoctoral Research Fellow | The University of Queensland | 2018 | 2020 |
| Big Data and Visualisation Microservice Developer | Australian Urban Research Infrastructure Network | 2021 | 2021 |
| Postdoctoral Research Fellow | The University of Queensland | 2022 | 2022 |
| Data Scientist and MADIP Data Specialist | Australian Bureau of Statistics' Big Data Pathways | 2022 | 2023 |
| Lecturer of Urban and Regional Planning | The University of Southern Queensland | 2023 | |
Expertise
urban, regional, planning, policy, geography, social equity, spatial modelling, data science, big data, data visualisation, PlanTech
Teaching
URP2001 Planning Structures and Statutory Planning
URP3200 Regional Planning
URP3201 Sustainable Urban Design and Development
URP4002 Urban and Regional Planning Theory
Fields of Research
330402. History and theory of the built environment (excl. architecture)
330403. Housing markets, development and management
330404. Land use and environmental planning
330405. Public participation and community engagement
330406. Regional analysis and development
330408. Strategic, metropolitan and regional planning
330409. Transport planning
330410. Urban analysis and development
330412. Urban informatics
330413. Urban planning and health
330499. Urban and regional planning not elsewhere classified
350902. Intelligent mobility
350905. Passenger needs
350906. Public transport
380117. Transport economics
380118. Urban and regional economics
410103. Human impacts of climate change and human adaptation
420205. Epidemiological modelling
420305. Health and community services
420602. Health equity
420603. Health promotion
440208. Environmental crime
440301. Family and household studies
440303. Migration
440305. Population trends and policies
440403. Labour, migration and development
440405. Poverty, inclusivity and wellbeing
440406. Rural community development
440407. Socio-economic development
440408. Urban community development
440603. Economic geography
440605. Health geography
440607. Population geography
440609. Rural and regional geography
440610. Social geography
440611. Transport geography
440612. Urban geography
440699. Human geography not elsewhere classified
440707. Housing policy
440709. Public policy
440712. Social policy
440714. Urban policy
441001. Applied sociology, program evaluation and social impact assessment
441016. Urban sociology and community studies
460105. Applications in social sciences and education
460106. Spatial data and applications
460502. Data mining and knowledge discovery
460511. Stream and sensor data
460907. Information systems for sustainable development and the public good
Professional Membership
| Professional Membership | Year |
| --- | --- |
| Member of the Planning Institute of Australia | |
Current Supervisions
| Research Title | Supervisor Type | Level of Study | Commenced |
| --- | --- | --- | --- |
| Preserving and Sharing the Architectural History of Central Ipswich | Principal Supervisor | Doctoral | 2024 |
| Transport Accessibility and its Relation to Health and Social Outcomes in Lockyer Valley, Australia | Associate Supervisor | Doctoral | 2023 |
Completed Supervisions
| Research Title | Supervisor Type | Level of Study | Completed |
| --- | --- | --- | --- |
| Understanding the role of modality style in mode choice behaviour associated with first and last mile travel | Associate | Doctoral | 2023 |
| Project title | Details | Year |
| --- | --- | --- |
| High Impact Projects Grant (Australian Urban Research Infrastructure Network) | Lead the development of the Green Australian Vehicle Ownership (GreenAVO)service that harvests and links Australian state and territory vehicle registration APIs withvehicle characteristics from the Australian Green Vehicle Guide API to revealspatiotemporal trends in vehicle ownership at the postcode-level for tracking, predicting,and accelerating the national transition towards hybrid and electric vehicles throughstrategic planning and infrastructure. | 2021 |
| Early Career Researcher Travel Grant (Institute of Australian Geographers) | Competitive grant funding travel to the 2020 International Geographical Unionconference in Turkey (cancelled due to COVID) | 2020 |
| Early Career Researcher Grant (School of Earth and Environmental Sciences) | Competitive grant for travel and registration to present at the 2019 AustralianSociological Association conference | 2019 |
| Australian Postgraduate Award (Australian Research Council) | Competitive grant providing stipend throughout PhD candidature | 2014 |