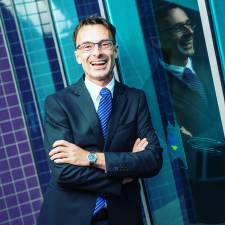 46761

total views of outputs

3244

total downloads of outputs

74

views of outputs this month

81

downloads of outputs this month
Biography
Dr Vito Breda is an expert on federalism and decentralization policies. Vito has just completed his second book on regionalism titled: Constitutional Crises and Regionalism. The book will be included in the prestigious Elgar Monographs in Constitutional and Administrative Law series, edited by Rosalind Dixon (UNSW), Susan Rose-Ackerman (Yale University ), and Mark Tushnet (Harvard Law School).
In 2014 -15, Dr Breda was MacCormick Fellow at the Law School of the University of Edinburgh. Previously he was appointed visiting fellow at the Centre for European Studies at the Australian National University. Before joining USQ, Dr Breda lectured at Cardiff Law School, worked as a researcher for the Scottish Parliament, and at the University of Milan.
Also, he is the sole editor of Legal Transplants in East Asia and Oceania (2019, Cambridge University Press). Among his publications are Constitutional Law and Regionalism, (2018, Edward Elgar Publishing) The Objectivity of Judicial Decisions (2017, Peter Lang Publishing), and Diverse Narratives of Legal Objectivity (2016, Peter Lang Publishing).
Employment
| Position | Organisation | From | To |
| --- | --- | --- | --- |
| Senior Lecturer in Law | University of Southern Queensland | 2017 | |
| Lecturer in Law | University of Southern Queensland | 2014 | 2017 |
| Lecturer in Law (B) | Cardiff Law School | 2009 | 2014 |
| Lecturer in Law (A) | Cardiff Law School | 2004 | 2009 |
| Tutor in Law | Edinburgh Law School | 2000 | 2004 |
Expertise
Comparative law, federalism, regional conflics
Teaching
Theories of Law, Comparative Law, European Law
Fields of Research
480302. Comparative law
480304. European Union law
Professional Membership
| Professional Membership | Year |
| --- | --- |
| European Union Expert and Evaluator - Horizon Europe , Research and innovation - European UnionEU Commision 2019 | |
| IVR International Association for Philosophy of Law and Social Philosophy - 2001 | |
| Commision on legal pluralism - International Association of Legal Science - Institute of Folk Law, Nijmegen University, the Netherlands. 2018 | |
| Associazione di diritto pubblico comparato ed europeo University of Milan 2023 | |
| Associazione Italiana di Diritto Comparato, University of Salerno, 2023 | |
| Fellow at the British Higher Education Academy, University of York, 2009 | |
Current Supervisions
| Research Title | Supervisor Type | Level of Study | Commenced |
| --- | --- | --- | --- |
| The Bologna Process and student mobility: the Erasmus program, normative power meets coercion | Associate Supervisor | Doctoral | 2022 |
| The Grammar of Judicial Bias: A comparative analysis of the lexical qualification of Judicial Impartiality in the Australian Judicial Systems. | Principal Supervisor | Doctoral | 2020 |
| Influencing Behaviour from the Classroom to the Courtroom | Associate Supervisor | Doctoral | 2017 |
Completed Supervisions
| Research Title | Supervisor Type | Level of Study | Completed |
| --- | --- | --- | --- |
| Substantive public policy in cross-border litigation: A common law study | Associate Supervisor | Doctoral | 2019 |
| Date | Name | Awarding organisation | Underpinning research |
| --- | --- | --- | --- |
| 2022 | Invite Speaker: Rule of Law after Covid. Constitutional developments in Europe and Oceania, University of Brescia | University of Brescia | Constitutional Crises and Regionalism - Elgar Monographs in Constitutional and Administrative Law Series editors: Rosalind Dixon, University of New South Wales, Australia, Susan Rose-Ackerman, Yale University and Mark Tushnet, Harvard University, US |
| 2019 | Research Fellowship - Research Center for Law and Economics University of New Caledonia, Laboratoire de recherches juridique (IUT de la Nouvelle-Calédonie) | Research Center for Law and Economics University of New Caledonia, Laboratoire de recherches juridique (IUT de la Nouvelle-Calédonie) | 2019 CQR00 Pilotage scientifique, IUT de la Nouvelle-Calédonie, French Minister of Education and Research, Laboratoire de recherches juridique $1.800 |
| 2019 | Invited Speaker: The Loyalty of Constitutional Patriots | The Virtue of Loyalty - Oklaoma Univeristy | Constitutional patriotism |
| 2018 | Invited Speaker: The Invisible Rule of Law in Judicial Discretion | Doshisha Univertity - Kyoto | |
| 2018 | Invited Speaker: The Objectivity of Judicial Decisions | Stockholm University, the School of law seminar series | The objectivity of judicial decisions: a comparative analysis of nine jurisdictions |
| 2016 | Invited Speaker: The Objectivity of Judicial Decisions | The University of Brescia | The objectivity of judicial decisions: a comparative analysis of nine jurisdictions |
| 2016 | Invited Speaker:Judicial Bias and the Brexit, | University of Deusto, Bilbao | The objectivity of judicial decisions: a comparative analysis of nine jurisdictions |
| 2015 | MacCormick Fellowship | MacCormick Trust, The Univeristy of Edinburgh, School of Law | Constitutional law and regionalism: a comparative analysis of regionalist negotiations |
| 2020 | Horizon MSCA Expert Evaluator | European Commission - Brussels, Belgium | Constitutional Crises and Regionalism - Elgar Monographs in Constitutional and Administrative Law Series editors: Rosalind Dixon, University of New South Wales, Australia, Susan Rose-Ackerman, Yale University and Mark Tushnet, Harvard University, US |
| 2020 | Grant reviewer | The Ministry of Education, Culture and Science, Dutch Government, Amsterdam, the Netherlands | Constitutional Crises and Regionalism - Elgar Monographs in Constitutional and Administrative Law Series editors: Rosalind Dixon, University of New South Wales, Australia, Susan Rose-Ackerman, Yale University and Mark Tushnet, Harvard University, US |
| 2023 | research review | University of Texas | |
| 2023 | research review | Université du Québec à Montréal, Canada | Constitutional Crises and Regionalism - Elgar Monographs in Constitutional and Administrative Law Series editors: Rosalind Dixon, University of New South Wales, Australia, Susan Rose-Ackerman, Yale University and Mark Tushnet, Harvard University, US |