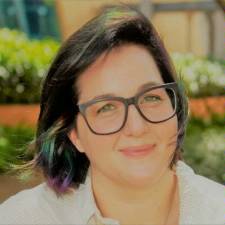 33900

total views of outputs

6259

total downloads of outputs

149

views of outputs this month

247

downloads of outputs this month
Biography
Jess Carniel is Senior Lecturer in Humanities in the School of Humanities and Communication. She is also Deputy Chair of the USQ Human Research Ethics Committee and an Executive Member of the Centre for Heritage and Culture.
Drawing upon a broad humanistic tradition, she teaches the history of ideas, ethics, international relations, and critical theory. She has previously taught into the areas of Australian Studies, Gender Studies, Sports Studies, International Studies, and History at the University of Melbourne, Monash University, and Victoria University.
Located within the field of cultural studies, her research interests encompass multiculturalism, gender, and cultural representations in Australian and global society. She has published widely on gender and ethnic identities in popular culture in multicultural Australia, including literature, film, television, and sport.
Jess is Australia's preeminent scholar of the Eurovision Song Contest, focusing her research on understanding its meaning and significance for Australian audiences within a changing context of multiculturalism, globalisation, and shifting regional geopolitics. She is the author of Understanding the Eurovision Song Contest in Multicultural Australia (Palgrave Macmillan, 2018) and the co-editor of Eurovision and Australia: Interdisciplinary Perspectives from Down Under (with Chris Hay (UQ) Palgrave Macmillan, 2019).
With her expertise in cultural studies, Jess is keen to supervise research projects that seek to understand how cultures, communities, and identities navigate contemporary society and politics in Australia and globally. This can include popular culture, local communities, and global movements and events. She is particularly interested in projects centred on ideas of soft power and cultural diplomacy.
Expertise
Eurovision Song Contest, popular culture, multiculturalism, soft power, cultural diplomacy, Pop Culture World Politics (PCWP - IR), Australian migration and migrant cultures, globalisation, transnationalism, race and ethnicity, cultural studies, fan studies, sport (esp. soccer), Australian studies, gender studies, international relations
Teaching
INR1002 Soft Power and Cultural Diplomacy
INR3005 Migrant Worlds: Contemporary Global Migration
INR3007 Global Environmental Politics
HAC1005 Building Agency
HAC1006 Global Lives and Disruption
Fields of Research
430399. Historical studies not elsewhere classified
440808. International relations
449999. Other human society not elsewhere classified
470208. Culture, representation and identity
470209. Environment and culture
470210. Globalisation and culture
470211. Migrant cultural studies
470212. Multicultural, intercultural and cross-cultural studies
470214. Screen and media culture
470299. Cultural studies not elsewhere classified
Professional Membership
| Professional Membership | Year |
| --- | --- |
| International Australian Studies Association, Executive Committee member | |
| Cultural Studies Association of Australasia | |
Current Supervisions
| Research Title | Supervisor Type | Level of Study | Commenced |
| --- | --- | --- | --- |
| Facilitating empathetic, safe and authentic conversations surrounding the topic of LGBTQ+ inclusion and awareness in evangelical Christian spaces. | Associate Supervisor | Masters | 2023 |
| Textual Queer-Coding within Star Trek Across the Eras | Principal Supervisor | Masters | 2022 |
| The Bologna Process and student mobility: the Erasmus program, normative power meets coercion | Principal Supervisor | Doctoral | 2022 |
| Fandom Files: Fictocriticism, Fanfiction and Creative Writing Pedagogy | Principal Supervisor | Doctoral | 2019 |
| Monkey Magic: Journey to the West in popular television | Associate Supervisor | Doctoral | 2018 |
Completed Supervisions
| Research Title | Supervisor Type | Level of Study | Completed |
| --- | --- | --- | --- |
| The phenomenological and discursive practice of place in lifestyle migration: A case study of Stanthorpe, Queensland | Principal Supervisor | Doctoral | 2018 |