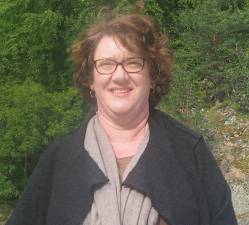 1613

total views of outputs

488

total downloads of outputs

28

views of outputs this month

18

downloads of outputs this month
Biography
I currently am researching in three key areas:
1. Mentoring. We are examining Future-focused Mentoring and researching ways mentoring can be enhanced by looking at Early Career Teachers (ECT) and Mentors working together.
2. Children's Literature. Researching ways that children's literature is utilised in prior to school settings, school settings and in Initial Teacher Education programmes.
3. Values Education. There are two key focus areas here:
(a) Values Education and Children's literature, and
(b) Values Education and philosophy for children
Employment
| Position | Organisation | From | To |
| --- | --- | --- | --- |
| Senior Lecturer | University of Southern Queensland | 2019 | |
Expertise
mentoring; values education; children's literature; qualitative research; case study methodology,
Teaching
Early Reading Instruction (EDX1000)
Literacies Learning in Diverse Contexts (EDM8007)
Examining the Sacred (RET1000)
World Religions (RET2000)
Fields of Research
390115. Work integrated learning (incl. internships)
390307. Teacher education and professional development of educators
390499. Specialist studies in education not elsewhere classified
Professional Membership
| Professional Membership | Year |
| --- | --- |
| Australian Teacher Education Association | |
| Primary English Teaching Association Australia | |
| Queensland College of Teachers | |
Current Supervisions
| Research Title | Supervisor Type | Level of Study | Commenced |
| --- | --- | --- | --- |
| Investigating education for sustainable communities through visual arts practices in early childhood settings | Principal Supervisor | Doctoral | 2023 |
| Investigating School and Teacher Influences on how the Humanities and Social Sciences (HASS) Curriculum is Implemented in Queensland Primary Schools | Principal Supervisor | Doctoral | 2023 |
| Cultural Hegemony and the Catholic School analysing Recontextualised Catholic leadership through a Gramscian framework. A study in how intentional formation in a recontextualised theology in a P-12 College can make meaning from the Catholic faith | Principal Supervisor | Doctoral | 2022 |
| Can Coaching Contribute to the Subjective Wellbeing of School Leaders and Teachers? | Principal Supervisor | Doctoral | 2020 |
Completed Supervisions
| Research Title | Supervisor Type | Level of Study | Completed |
| --- | --- | --- | --- |
| Investigating teacher work and overall impact on wellbeing: A secondary school case study. | Principal | Masters | 2019 |
| The development of preservice teachers' professional practice and identity through immersion in a school community | Associate | Doctoral | 2017 |
| Global connections: A case study of how and why Australian teachers connect their students with Cambodian communities | Principal | Masters | 2016 |
| International students' perceptions of their experience of higher education in Australia: A focus on Saudi Arabian students in their first year of a business course in a major Australian university. | Associate | Doctoral | 2015 |
| Which values?: Matching Schwartz's ten values constructs with the Nine Values for Australian Schooling | Associate | Masters | 2015 |
| Picturing Values: A Positive Discourse Analysis of Chinese and Australian Children's Picturebooks and Children's Understanding of Values | Associate Supervisor | Doctoral | 2023 |
| The Semiotic Construction of Evaluative Meaning in Videogames: Explicating the Portrayal of Values | Associate Supervisor | Doctoral | 2023 |
| Date | Name | Awarding organisation | Underpinning research |
| --- | --- | --- | --- |
| 2012 | Outstanding Doctoral Thesis | Queensland University of Technology | |
| Item reviewed | Year |
| --- | --- |
| Asia-Pacific Journal of Teacher Education | 2023 |
| Professional Development in Education | 2023 |
| Teachers and Teaching: Theory and Practice | 2023 |