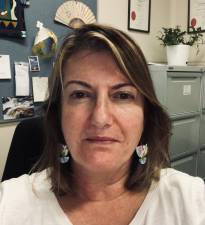 50781

total views of outputs

12344

total downloads of outputs

217

views of outputs this month

55

downloads of outputs this month
Biography
I am leading a program of research investigating how individuals with lived experience of suicide are kept safe. There are two broad research areas we are investigating:
- keeping safe online
- keeping safe when an individual has moved into a suicide readiness state
Our focus is on those who have survived a suicide attempt as survivors are often an overlooked population for suicide research yet they are most at risk of taking their own life.
The keeping safe online is the largest research area and our interest is on who uses online spaces for suicide related reasons and how do they use these online spaces. We are interested in what occurs in these spaces, how these can be safe spaces or made safe, and how are those at risk moved to a place of safety. Our interest is not on whether the space is a risky place to talk about suicide but on how they can be safe places to talk about suicidal experiences and how are these spaces being used to talk about suicide.
We use real-life data to investigate the above phenomena and adopt a variety of research frameworks that include Ecological Momentary Assessment, Conversation Analysis, Discursive Psychology, Narrative Analysis, Thematic Analysis, Survey Designs, Scoping Reviews, and Membership Category Analysis.
Employment
| Position | Organisation | From | To |
| --- | --- | --- | --- |
| Associate Dean (Research) | University of Southern Queensland | 2019 | |
Expertise
Mixed-methods research design, Systematic reviews, Discursive psychology, Qualitative research
Fields of Research
420313. Mental health services
520107. Sport and exercise psychology
520302. Clinical psychology
520303. Counselling psychology
520304. Health psychology
Professional Membership
| Professional Membership | Year |
| --- | --- |
| Australian Psychological Society | |
| Suicide Prevention Australia | |
| International Association for Suicide Prevention | |
| Australian and New Zealand Mental Health Association | |
| International Society for Conversation Analysis Research | |
| National Tertiary Education Union | |
Supervision Interests
Online Suicide Prevention
Movement to and from the suicide readiness state
Current Supervisions
| Research Title | Supervisor Type | Level of Study | Commenced |
| --- | --- | --- | --- |
| Mood profiling for sustainable mental health and performance among professional and semi-professional rugby league players. | Principal Supervisor | Masters | 2022 |
| Is sexting sabotaging intimate relationships? An investigtion of online behaviours that could lead to relationship dissolution | Principal Supervisor | Doctoral | 2022 |
| Suicide Talk: Client, Clinician and Online Interactions   | Principal Supervisor | Masters | 2020 |
| Overcoming the fear of death: Suicide capability within the ideation-to-action framework | Principal Supervisor | Doctoral | 2020 |
| Effect of pre-competition mood state and heightened stress on the performance outcomes of Australian softball umpires | Principal Supervisor | Doctoral | 2019 |
| Suicide and Suicidality in Fiji: A Scoping Review  | Principal Supervisor | Masters | 2019 |
| The What, Who, When, and How of Online Prostate Cancer Communities | Principal Supervisor | Doctoral | 2018 |
| Cross-cultural Validation of the Malaysian Mood Scale (MASMS) | Associate Supervisor | Doctoral | 2017 |
| Gender Identity and Autism Spectrum Disorder | Associate Supervisor | Doctoral | 2016 |
Completed Supervisions
| Research Title | Supervisor Type | Level of Study | Completed |
| --- | --- | --- | --- |
| An Exploration of Moderator Support for Online Suicidal Behaviors | Principal Supervisor | Doctoral | 2023 |
| The use of psychotherapy as an effective treatment for grief and loss for persons diagnosed with dementia and their caregiver: A systematic review of the literature | Principal Supervisor | Masters | 2019 |
| Seeking information in a medical setting: Vietnamese doctor-patient interaction | Associate Supervisor | Doctoral | 2018 |
| Project title | Details | Year |
| --- | --- | --- |
| Psychotherapy and Counselling Federation of Australia | Literature Review: Confidentiality and Trust in Counselling and Psychotherapy | 2018 |