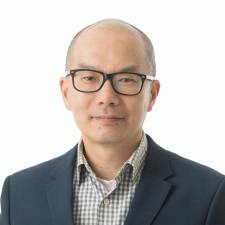 163991

total views of outputs

58179

total downloads of outputs

288

views of outputs this month

162

downloads of outputs this month
Biography
AProf Steven Goh is a seasoned executive, highly credentialed engineer, and awarded academic. He practiced as a professional design engineer before joining academia in 2006. His doctoral thesis was in understanding the innovation processes and inhibitors within micro-manufacturers in a regional university-industry collaboration context. He completed his BEng (Hons) in Manufacturing & Materials at University of Queensland, MBA (Tech Mgt) at Deakin University, Master of Professional Accounting and Engineering Doctorate at University of Southern Queensland, and a Diploma in Company Directorship from the Australian Institute of Company Directors. He is a Fellow of Engineers Australia, Chartered Professional Engineer, and Engineering Executive, recognized in the practice of Mechanical Engineering, and Leadership & Management.
He was awarded the USQ Faculty Award for Excellence in teaching (Early Career) 2008, USQ Associate Fellow 2009, USQ Senior Fellow 2010, and USQ Citation 2010, and the Australian Government's Office of Learning and Teaching 2015 Citation for Outstanding Contribution to Student Learning. He served on the UniSQ Academic Board and Faculty Board.
He served as the 2012 QLD President, a non-executive director of National Board in 2015, Mechanical College Board member, and Congress Member of Engineers Australia. He currently serves as the Editor (Strategic) for the Australian Journal of Mechanical Engineering and is the current President of Australasian Association of Engineering Education. His research interests are in engineering practice, engineering education, engineering management, and biomedical engineering.
Employment
| Position | Organisation | From | To |
| --- | --- | --- | --- |
| Associate Professor in Mechanical and Mechatronic Engineering | University of Southern Queensland | 2023 | |
| Senior Lecturer in Mechanical and Mechatronic Engineering | University of Southern Queensland | 2014 | 2022 |
| Lecturer in Materials Engineering | University of Southern Queensland | 2006 | 2013 |
Expertise
Engineering Education
Engineering Practice
Engineering Management
Biomedical Engineering
Teaching
ENG3003
ENG8207
ENG8311
ENG4004
Fields of Research
400303. Biomechanical engineering
400304. Biomedical imaging
400308. Medical devices
400310. Rehabilitation engineering
401001. Engineering design
401002. Engineering education
401003. Engineering practice
401006. Systems engineering
401703. Energy generation, conversion and storage (excl. chemical and electrical)
401704. Mechanical engineering asset management
Professional Membership
| Professional Membership | Year |
| --- | --- |
| Engineers Australia | |
| Australasian Association for Engineering Education | |
Current Supervisions
| Research Title | Supervisor Type | Level of Study | Commenced |
| --- | --- | --- | --- |
| Logical Investigation into Inventory control in construction management | Associate Supervisor | Doctoral | 2023 |
| A sequential mixed methods investigation into a workplace-related phenomenon in the German Mittelstand | Principal Supervisor | Doctoral | 2022 |
| A Microneedle-based Biosensor for Early Detection of Myocardial Infarction | Associate Supervisor | Doctoral | 2021 |
| Design! Strategy. Influence? Investigating how design tools contribute to the creation of contemporary enterprise strategy | Principal Supervisor | Doctoral | 2020 |
| Planning for the closing of projects | Associate Supervisor | Masters | 2020 |
| Evaluation of Project Scope Planning in the Engineering Mega-Project Management Process for the Transport Sector Projects | Associate Supervisor | Doctoral | 2019 |
| The impact of emerging technology on the competency requirements of Local Authority Engineering Asset Management personnel | Principal Supervisor | Doctoral | 2019 |
| Protection of Individual Psychological Well-being: Utilisation of Capability Approach and Emotional Intelligence to Generate an Individualised Development Program as a Measure to Prevent Harm | Associate Supervisor | Doctoral | 2018 |
| DEVELOPMENT OF SYSTEM TO SAFELY AND SECURELY DELIVER LARGE AND COMPLEX ENGINEERING PROJECTS | Associate Supervisor | Doctoral | 2016 |
Completed Supervisions
| Research Title | Supervisor Type | Level of Study | Completed |
| --- | --- | --- | --- |
| Mapping the supply network and resource constraints of publicly funded university research commercial transfer within Australia | Principal Supervisor | Doctoral | 2021 |
| In (mine) control of a learning pathway a curriculum for accreditation of life-long work-based learning | Principal Supervisor | Doctoral | 2021 |
| Sustainable energy sector development using systems thinking and system dynamics analysis | Principal Supervisor | Doctoral | 2020 |
| Analysis of client-led innovation enablers in construction projects | Associate Supervisor | Doctoral | 2019 |
| Management of risk in delivering complex research and development projects | Associate Supervisor | Doctoral | 2019 |
| A conceptual design methodology for evaluation of alternate propulsion system modifications on small aircraft | Associate Supervisor | Masters | 2019 |
| Development of lean strategies selection methodology and the weighted leanness assessment model in the modular manufacturing companies | Principal Supervisor | Doctoral | 2018 |
| An Australian case study in identifying perceived barriers to innovation and technology transfer among drilling assets in CSG infrastructures | Principal Supervisor | Doctoral | 2017 |