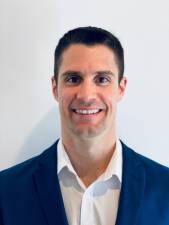 1386

total views of outputs

372

total downloads of outputs

5

views of outputs this month

2

downloads of outputs this month
Biography
I am an Exercise and Sports Science Australia (ESSA) Accredited Exercise Physiologist (since 2010) and Senior Lecturer in Clinical Exercise Physiology/Sport and Exercise Science at the University of Southern Queensland (UniSQ). After completing undergraduate studies in Exercise Science (2007-2009), I obtained a Graduate Diploma (2010) and Master degree in Exercise Rehabilitation (2011). My Master's thesis was on the influence of endurance exercise on leukocyte telomere length, which involved a novel study comparing telomere length between a large cohort of ultra-marathon runners and healthy controls, and was awarded the ACHPER Masters Thesis Distinction Award in 2012. I graduated from a PhD in Biomedical Science (molecular biology) in 2016. My PhD thesis was an extension of my Master's work and involved the analysis of telomere biology and epigenetic modifications (DNA methylation and small RNAs) in context with ageing, cardiorespiratory fitness and exercise training. My first full-time continuing position was as a Lecturer in Clinical Exercise Physiology at the University of New England (2015-2018). I then worked as a Lecturer in Exercise Science at RMIT University (2018-2021) before commencing my current role at UniSQ.
I continue to examine the role of exercise training as well as other lifestyle factors in healthy biological ageing and the underlying molecular mechanisms, with a focus on telomere biology and epigenetics. I have published 35 peer-reviewed journal articles and currently have an H-index of 18, i10-index of 24 and over 1400 citations as of 29/4/23 (Google Scholar).
The Team and I have a number of fantastic opportunities for Honours, Masters and PhD candidates. Email enquiries are encouraged.
Fields of Research
420702. Exercise physiology
Professional Membership
| Professional Membership | Year |
| --- | --- |
| ESSA | |