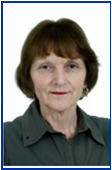 81401

total views of outputs

17904

total downloads of outputs

9

views of outputs this month

1

downloads of outputs this month
Biography
Dorothy Andrews BA (Newcastle University) Dip Ed (Newcastle University) MEd (University of Queensland), PhD (University of Queensland), FACEL (QLD), FACEL, FACE.
Dorothy is the Director of the Leadership Research (LRI) in the Faculty of Education at USQ. Dorothy teaches in the areas of leadership, organisational theory, curriculum and pedagogy, and human relations. Prior to her employment at USQ she taught in secondary schools in NSW, the Northern Territory and Queensland, holding numerous Leadership positions.
In 2003 she was a joint recipient of the Gold Medal of the Australian Council for Educational Leaders (ACEL), in recognition of her research in educational leadership in Australia and internationally. In 2012 she received the ACEL Qld Miller Grassie Award in recognition for Leadership Excellence and the ACEL National Nganakarrawa Award, an award that is presented annually to those whose general excellence in educational administration and whose learning, experience and contribution to the Council have earned lasting respect and gratitude. In 2022 she received ACEL Presidential Citation for contribution to the profession.
The current work of the LRI is centred on The IDEAS Project – a whole school revitalisation project. Dorothy also co-edits the Leading and Managing Journal published by theAustralian Council for Educational Leaders. In 2010 she received the ACEL Presidential citation for her contribution to the ongoing publication of their Academic Journal, Leading and Managing. Currently Dorothy is a Director on the International Congress School Effectiveness and Improvement (ICSEI) Board.
nternational Cgroess
Employment
| Position | Organisation | From | To |
| --- | --- | --- | --- |
| Professor - Educational Leadership | University of Southern Queensland | 1999 | |
Expertise
Educational Leadership
Organisational Change and Transformation
Mentoring and Coaching
Professional Learning
Teaching
Educational Leadership
Organisational Transformation
Mentoring and Coaching
Educational Research Methods
Fields of Research
390199. Curriculum and pedagogy not elsewhere classified
390305. Professional education and training
390403. Educational administration, management and leadership
Professional Membership
| Professional Membership | Year |
| --- | --- |
| Australian Council for Educational Leaders | |
| International Congress School Effectiveness and Improvement | |
| Australian Association of Research in Education (Leadership Sig) | |
| Association for Supervision and Curriculum Development (ASCD) | |
| Australian College Educators (ACE) | |
Current Supervisions
| Research Title | Supervisor Type | Level of Study | Commenced |
| --- | --- | --- | --- |
| Large Organisational Systems Theory and their Blueprints - A Case Study | Principal Supervisor | Doctoral | 2023 |
| Leadership for governance of Catholic School | Associate Supervisor | Doctoral | 2021 |
| International Education in a Local Context   | Principal Supervisor | Doctoral | 2020 |
| Organisational Culture and its Influence on The Retention of Talented employees in UAE Government Sector | Principal Supervisor | Doctoral | 2020 |
| Academic female leadership in neoliberal times: Power, money, ethics and integrity.  | Principal Supervisor | Doctoral | 2019 |
| Leading learning of staff to address enhancing the quality of teaching and learning of mathematics in the middle years. | Principal Supervisor | Doctoral | 2018 |
| Exploring the enabling conditions for collective teacher efficacy (CTE) across Toowoomba Catholic Primary Schools | Principal Supervisor | Doctoral | 2018 |
| Leading Cultural Change towards Inclusive Practice Development in an Australian Secondary School | Associate Supervisor | Doctoral | 2017 |
| What emerges as an effective high impact pre-appointment principal preparation program for the Australian context? | Principal Supervisor | Doctoral | 2017 |
| BEYOND IDEAS AND COMPETENCIES - EXPLORING SUCCESSFUL KNOWLEDGE TRANSFER PRACTICES OF EARLY CHILDHOOD EDUCATORS: A CASE STUDY | Principal Supervisor | Doctoral | 2014 |
| Identifying the skills competencies and content knowledge for mentoring in special education contexts | Principal Supervisor | Doctoral | 2013 |
Completed Supervisions
| Research Title | Supervisor Type | Level of Study | Completed |
| --- | --- | --- | --- |
| Beyond Instructional Leadership: A New Model Recognising Complexity, Context and Practices | Principal Supervisor | Doctoral | 2023 |
| How well do school leadership theories created in other cultures translate to the context of secondary education in Brunei Darussalam? | Principal Supervisor | Doctoral | 2023 |
| System Reform: An Exploration Of Policy Interpretation And Translation Through The Enacted Role Of Regional Education Officers | Principal Supervisor | Doctoral | 2022 |
| Lessons learned from the experiences of middle managers in Higher education. An Aotearoa New Zealand case study | Associate Supervisor | Doctoral | 2022 |
| Leading, large, P-12, independent schools: An Australian case study. | Principal Supervisor | Doctoral | 2021 |
| Investigating mission drift in Queensland, Australia: A case study of service delivery models | Associate Supervisor | Masters | 2021 |
| Navigating global citizenship education: Activating an allosyncratic framework | Principal Supervisor | Doctoral | 2021 |
| Exploring Critical Factors that Enable Coopetition Strategy To Succeed in Private Jordanian Universities: | Principal Supervisor | Doctoral | 2021 |
| An investigation into leadership development in selected multi-ethnic Baptist churches | Principal Supervisor | Doctoral | 2018 |
| An investigation into the connection between middle level leadership and learning: Leading teachers to learn to self-assess their professional growth using the Australian Professional Standards for Teachers | Principal Supervisor | Doctoral | 2018 |
| The lived experience of academic practice: Academics' beliefs and their practices of assessment | Associate Supervisor | Doctoral | 2017 |
| Building Capacity for Year 9 Reform: Learning from the Teachers' Perspectives | Associate Supervisor | Doctoral | 2017 |
| When the sleeping giant awakes: The lived experiences of teacher leaders and implications for schools and education systems | Principal Supervisor | Doctoral | 2016 |
| ELearning integrators' narratives expressing professional identity and explaining patterns of practice with ICT | Associate Supervisor | Doctoral | 2016 |