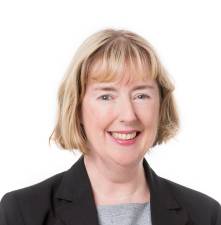 144122

total views of outputs

17245

total downloads of outputs

62

views of outputs this month

32

downloads of outputs this month
Biography
Dr Margaret Baguley is a professor in arts education, curriculum and pedagogy at the University of Southern Queensland. She is currently the Associate Head Research for the School of Education. Her contribution to quality learning, teaching and research has been recognised through a series of awards including Publication Excellence awards, an Early Career Researcher award, a number of Teaching awards including the Vice-Chancellor's Teaching Excellence Award and the Australian Learning and Teaching Council's National Citation for Outstanding Contribution to Student Learning. She has an extensive teaching background across all facets of education, in addition to maintaining her arts practice. An interest in collaborative practice and creativity underpins her teaching. Her research interests encompass the arts, arts education, leadership, group dynamics and commemoration.
Dr Baguley is also a practising artist who has had 10 solo exhibitions and 47 group exhibitions with forty one of these being invitational. She has received a number of significant awards throughout her career including the Australia Council's New Media Residency to Banff, Canada, the Martin Hanson Memorial Art award and the National Dame Mary Durack Outback Award. Her work is held in a number of collections including the Bundanon Trust Art Collection, the Stanthorpe Regional Art Gallery and the Wesley Hospital Art Collection. She has undertaken residencies at Arthur Boyd's Bundanon Property, the Australian Tapestry Workshop and Manning Clark House. Dr Baguley has been a recipient of grants from the Ian Potter Foundation, Craft Queensland, Pat Corrigan, Arts Queensland and her work has been selected to tour regional Queensland through the Queensland Arts Council.
During 2015 Dr Baguley was awarded a Australian Government ANZAC Centenary Arts and Culture Public Fund Grant with Dr Martin Kerby from St Joseph's Nudgee College in Brisbane. The grant supported a sound and light show using the heritage listed buildings of the school to 'reveal' the stories of past students and their war time experience. Dr Baguley was also one of the lead artists on a 2014 Queensland ANZAC Centenary Grant and was responsible for the design and creation of a six panel textile artwork. The outcomes of both grants were exhibited at the college on October 24, 2015. Dr Baguley and Dr Kerby were awarded a 2017 Queensland Anzac Centenary Spirit of Service Grant and presented the outcomes in October at the State Library of Queensland.
Recent exhibitions include:
* "The Kangaroo and the Eagle: Allies in War and Peace" - Pentagon, Washington, D.C. (August 15, 2022 - current)
* "Creative Returns: Reformation, Recovery, Renewal" - A Block Gallery, University of Southern Queensland (16 Sept - 14 Oct, 2022)
In January/February 2020 Dr Margaret Baguley and Dr Martin Kerby undertook a five week fully funded residency through the 2019/20 Princeton University Library Research Grant for their project titled 'Encountering the Wind from the East: The artistic voice of Mary Shepard'.
During 2020 Dr Baguley was one of a team awarded a USQ Learning and Teaching Open Educational Practice (OEP) Grant for the project titled 'Exploring social justice, democracy, human rights and citizenship: Engaging tertiary students through an open history textbook initiative'. She was also a team member and mentor on a 2021 USQ Capacity Building Research Grant titled 'Counter Memorials/Monuments and the Australian Commemorative Landscape'.
During 2021 Dr Baguley was a successful team recipient of a Department of Veterans'Affairs grant under the Saluting their Service commemorative grants program. This grant led by A/P Martin Kerby resulted in a series of digital vignettes to celebrate the service and sacrifice of local defence personnel in the Toowoomba, Springfield and Ipswich region.
In 2023 Dr Baguley was jointly awarded funded through the Foundation for Rural and Regional Renewal under the Strenthening Rural Communities program for the project titled 'Allora and the Australian Silo Art Trail: Enhancing Community Wellbeing'.
Dr Baguley is currently elected Vice-President of Art Education Australia (AEA), the national peak body for visual arts education, and is also a representative member for visual arts education on the National Advocates for Arts Education (NAAE) group.
Dr Baguley is also a state selection panel member for the Queensland Rhodes Scholarship (2020 - current).
Employment
| Position | Organisation | From | To |
| --- | --- | --- | --- |
| Professor in Arts Education, Curriculum and Pedagogy | University of Southern Queensland | 2009 | 2023 |
| Associate Head Research - School of Education | University of Southern Queensland | 2022 | 2023 |
| BELA Associate Head Research | University of Southern Queensland | 2020 | 2022 |
Expertise
Arts Education, Visual Arts Education, Narrative Inquiry, Narrative, Creative Collaboration, Creative Leadership, Historical Commemoration
Teaching
EDM8009 - Humanities and Arts Curriculum and Pedagogy
Fields of Research
360601. Crafts
360602. Fine arts
390101. Creative arts, media and communication curriculum and pedagogy
390199. Curriculum and pedagogy not elsewhere classified
470201. Arts and cultural policy
470208. Culture, representation and identity
Professional Membership
| Professional Membership | Year |
| --- | --- |
| Australian Art Education (AEA) | |
| Australian Association for Research in Education (AARE) | |
| Queensland Art Gallery | |
Current Supervisions
| Research Title | Supervisor Type | Level of Study | Commenced |
| --- | --- | --- | --- |
| The Lived Experiences of Male Art Teachers explored through the lens of Narrative Inquiry | Associate Supervisor | Doctoral | 2022 |
| Exploring how genuine arts integration can enhance quality learning experiences in the primary classroom | Principal Supervisor | Doctoral | 2021 |
| Death of the Arts?: The declining state of Creative Arts education in the Australian secondary schooling system. | Principal Supervisor | Doctoral | 2021 |
| Walking on Quandamooka Sea country: cultural learning through the Arts with traditional Elders to support and develop non-Indigenous educators cultural understandings of the Quandamooka First Nation | Principal Supervisor | Doctoral | 2020 |
| Women in Voice: The lived experience of female popular musicians in Brisbane | Principal Supervisor | Doctoral | 2018 |
| Does exposure to authentic experiential disability awareness that is directly linked with critical reflection create real change in attitudes and practice | Associate Supervisor | Doctoral | 2018 |
| Notions of the Spook: Recollections and Nostalgia through Personal Experiences of the Contemporary Australian Landscape | Associate Supervisor | Doctoral | 2017 |
| The form and function of the Tertiary Preparation Program at USQ examined through a socio-cultural lens | Associate Supervisor | Doctoral | 2016 |
Completed Supervisions
| Research Title | Supervisor Type | Level of Study | Completed |
| --- | --- | --- | --- |
| Travelling Edges: An Immersed Autoethnographic Exploration of The Australian Bush in Art | Principal Supervisor | Doctoral | 2023 |
| Volunteer Rugby Coaches in Regional Queensland: The significance of lived experience on their coaching philosophies, practices and development | Principal Supervisor | Doctoral | 2022 |
| Recipes from the gingerbread house: Exploring the witch archetype to address the hidden curriculum in secondary schools | Associate Supervisor | Doctoral | 2021 |
| The Mother-Artist Model: Transforming maternal regionalism through art practice and creative communities | Associate Supervisor | Doctoral | 2019 |
| Images of the teacher self in an era of teacher quality and standardisation | Principal Supervisor | Doctoral | 2019 |
| Traversing Postdigital Art: Reimagining humanness between the spaces of paint and pixels | Principal Supervisor | Doctoral | 2019 |
| The voices of experience: Teacher educators articulate their thoughts and concerns about current and future education policy and practice | Associate Supervisor | Doctoral | 2018 |
| Exploring arts learning in Australian home education: Understanding and improving practice through design-based research | Principal Supervisor | Doctoral | 2017 |
| Date | Name | Awarding organisation | Underpinning research |
| --- | --- | --- | --- |
| 2013 | Strenthening Rural Communities Grant | Foundation for Rural & Regional Renewal | |
| 2021 | Saluting their Service Grant | Department of Veterans' Affairs | |